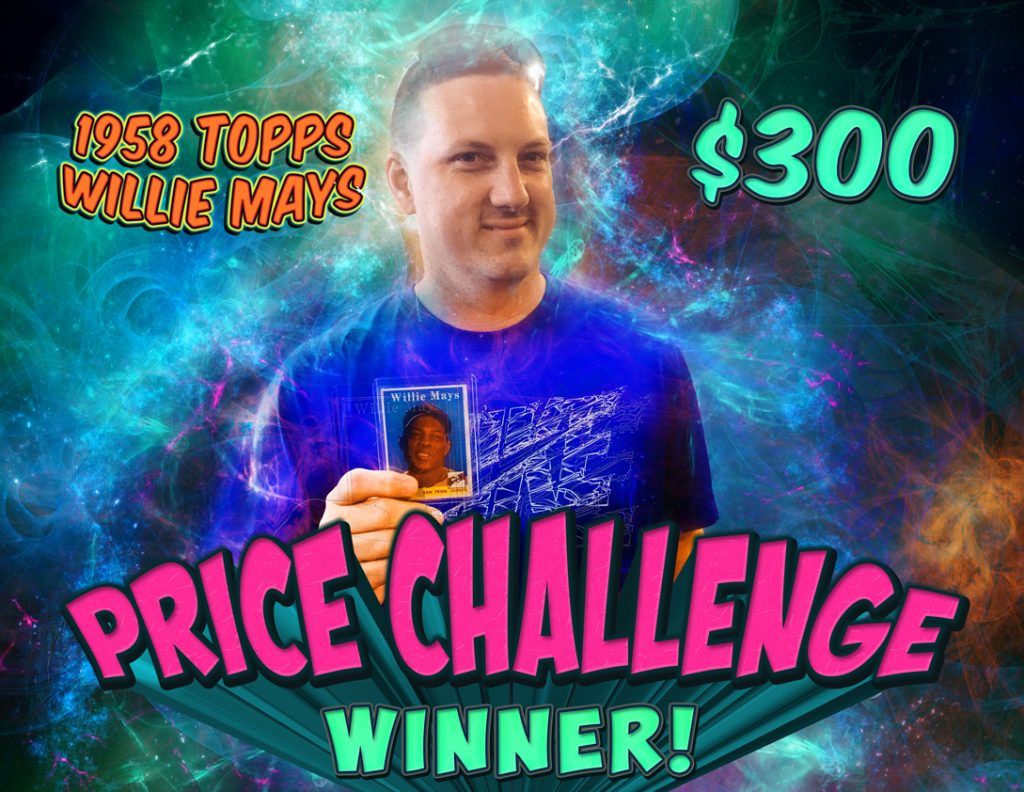 YOU CAN INSTANTLY WIN A CARD THAT BOOKS FROM $5 TO OVER $1000
How it Works: In Big League's Price Challenge, the object of the game is to guess within 10 percent of the high Beckett value for a card that is pulled out of a Price Challenge envelope. If you guess within that amount, you win the card!
Example: You pick an envelope containing a card which has a high Beckett book value of $100, if your guess is between $90 and $110, you win the card!>
When to Play: Price Challenge is played every Friday night during our Customer Trade Night, as well as the last Saturday of every month during our day long Golden Ticket Giveaway festivities.